Discussion Starter
•
#1
•
I am an old fashioned kind of guy....alright...I am an old guy...lol. But to me blued steel and wood are still things to be desired in a rifle. It was with this in mind my Ruger 77 was born. I had a couple requirements when I was having this set up. First, I wanted it to be able to be used as a rifle without any sign it was capable of being suppressed. This meant a threaded barrel with standard thread protectors wasn't going to work. Second I wanted it quiet...very quiet. Enter Jonathon Ciener, he took my medium weight .308 Ruger 77 and did a great job both making the can itself and creating a shroud system for the barrel. This gun is very accurate and with my subsonic loads extremely quiet. In the video below I am shooting 220 grain SMK loaded to about 1070 fps.
suppressed 308 clip - YouTube
The rifle is very handsome and doesn't raise any eyebrows in civilian guise, the barrel shroud makes it look like any other light varmint rifle...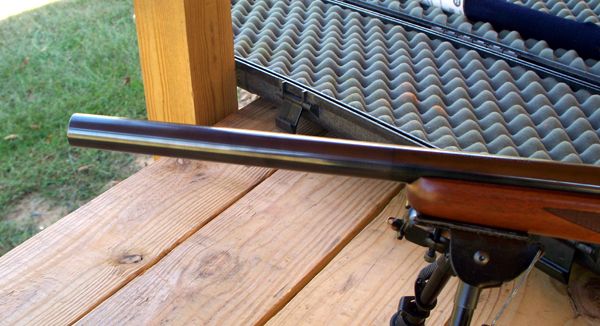 Of course with the old school can mounted it the looks are all old school...

This is my favorite Bolt action and it shoots like a house on fire...